Our Program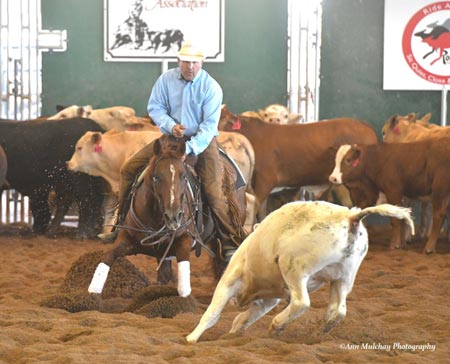 Mike Wood Performance Horses - Offers training of cutting horses, working cowhorses, for aged events and weekend events.
The name of Mike Wood is synonymous with winning cutting horses from Arizona. He is a native of Arizona who grew up riding at rodeos and roping events as well as being a finalist as a youth at the World AQHYA show. After a ten year apprenticeship with Al Dunning Mike easily filled his own barn with cutting horse enthusiasts and he has had a successful and dedicated clientele ever since.
Mike has served as President of the Arizona Cutting Horse Association many times as well as being a Director from Arizona for the National Cutting Horse Association and The Pacific Coast Cutting Horse Association. He represents not only his clients but all cutters from Arizona.
His dedication to his clients and the business of cutting is evident in the success his horses and riders have experienced over the years. These successes include championships in aged events, weekend events, national and world championship events for both he and his amateur and non-pro riders. Mike's customers hail from all over the country and Canada. He is sought out for the quality of instruction he gives to his riders and for the consistent and competitive edge a horse trained by him exhibits in the show pen. Communication with his horses and as an instructor are the hallmark of his training program.
Mike works with all levels of cutters from the beginner to the world champion. He can find that perfect weekend horse for someone or start a young two year old and take it through the aged events. Honesty, integrity and hard work are the key features of his relationship with his clients, his horses, and everyone he comes in contact with. You will find cutting with Mike Wood Performance Horses to be a fun and rewarding way to come together with people who share your passion for the cutting horse.
Thank you to our Sponsors!